Jessica Ochmann, M.Sc.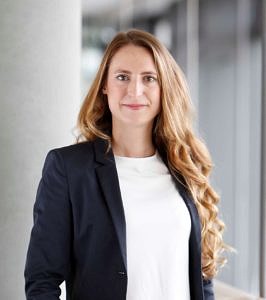 CV
Jessica Ochmann studied social economics at FAU (2011 – 2014) and holds a M.Sc. in Marketing from FAU (2014 – 2017).
Next to her studies, she gained practical experience as a working student for Siemens in the Marketing Intelligence department and as an IT consulting intern at Deutsche Telekom. In her thesis internship at T-Systems Multimedia Solutions, she applied her academic knowledge in an IT business context and developed a business transformation framework.
Following this approach of conducting impactful research at the intersection of academia and practice, she is currently interested in the behavioral effects of implementing disruptive novel technologies such as artificial intelligence (AI) in organizations. Her work focuses, in particular, on the acceptance of AI-based decision-making and the ethical dimensions of human-AI interaction. In addition, she works on digital nudging in the consumer and organizational domain and investigates the impact of different nudging approaches on human behavior and fairness perceptions.
Publications
2023
2022
2021
2020
2019
2018
Awards
Jessica Ochmann

: HERMANN-GUTMANN-PREIS 2021 für besondere wisschenschaftliche Leistungen (Friedrich-Alexander-Universität Erlangen-Nürnberg) – 2021

Leonard Michels

,

Kathrin Schmitt

,

Jessica Ochmann

,

Sven Laumer

,

Verena Tiefenbeck

: Best Full Research Paper - Runner-up award (European Conference on Information Systems (ECIS)) – 2021

Jessica Ochmann

,

Sandra Zilker

,

Sven Laumer

: Nominierung für Best Paper Awards (WI21 - 16. Internationale Tagung Wirtschaftsinformatik) – 2021