Quirin Demlehner, M.Sc.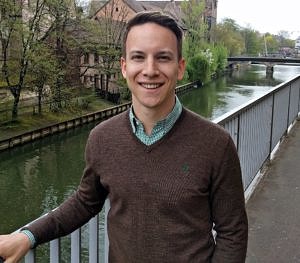 CV
Quirin Demlehner studied industrial engineering at the Deggendorf Institute of Technology, at Nelson Mandela University in Port Elizabeth (South Africa) and at Friedrich-Alexander University Erlangen-Nuremberg from 2011 to 2018, graduating as one of the best of his class. During this time, he gained extensive practical experience in various areas within several international companies, including BMW, Accenture and Siemens.
After completing his master's degree at FAU, he joined Prof. Dr. Laumer's team as the chair's first ever Research and Teaching Associate in the course of an industry cooperation. Since then, he has been working in the automotive strategy team of Siemens AG in parallel. He is thus representative of the very close integration of science and practice at our chair since day one.
His research focuses on the digital transformation of the manufacturing sector and in particular on the use of artificial intelligence (AI) for car manufacturing. This includes, among other things, questions about the meaningful use of AI-based approaches in this environment as well as their acceptance or rejection by companies and their employees. The resulting findings, in addition to their direct strategic implications, form the basis for targeted and successful change management in the course of introducing AI in the manufacturing sector. His previous work has been published in the International Journal of Information Management, the Pacific Asia Journal of the Association for Information Systems and at the European Conference on Information Systems (ECIS).
Quirin Demlehner

: Nominierung für den Alex-Lehrpreis in der Kategorie Best-of-schnell-digital mit dem Modul WISO Meets Consulting (Friedrich-Alexander-Universität Erlangen-Nürnberg) – 2020