New team member David Horneber supports the Eghi-Project with immediate effect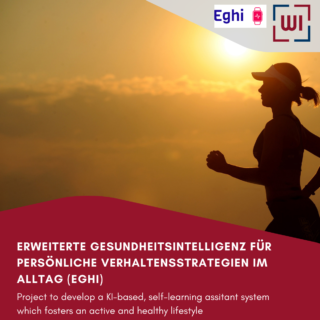 After yesterday's goodbye, we are happy to announce that starting today David Horneber will enrich the team of the Schöller Endowed Chair at FAU. David will provide support as a research assistant in the new Eghi-Project.
This innovative project is done in cooperation of the FAU, the Deutschen Forschungszentrum für Künstliche Intelligenz, the Universität Duisburg-Essen, BODYMED and the Interactive Wear AG, and supported by the Bundesministerium für Bildung und Forschung (BMBF).
The project goal is to develop a self-learning assistant system, based on AI, which helps humans to lead a healthy and active lifestyle, day by day. The Schöller Endowed Chair will focus on the technology acceptance aspects to ensure an actual use of the developed system. For this, we will contribute the expectations and concerns of humans around digital assistants to the project and the development of the innovative system. We are looking forward to advancing this new project with David's help!