Research
The human side of digitalization:
responsibly shaping the digital transformation of business and society.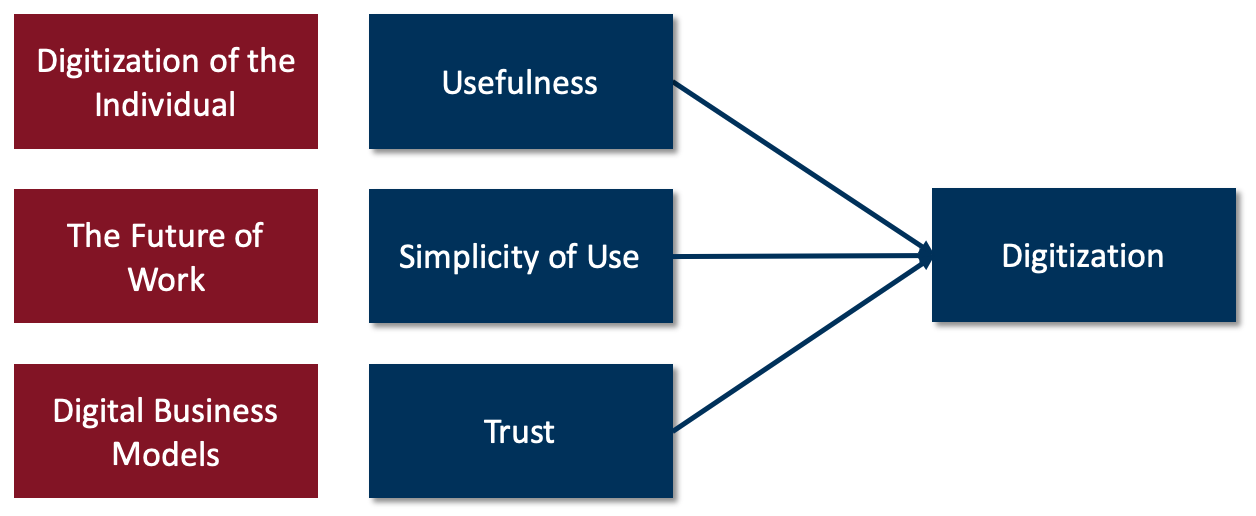 Under this motto, the Schoeller Endowed Chair of Information Systems, especially digitization in economy and society at the Friedrich-Alexander-University Erlangen-Nuremberg, has been researching and teaching since 2018.
The primary research interest of the chair team is the understanding, design and management of digital technologies and the associated changes. In our work we create a better theoretical understanding of digital technologies, evaluate them from an economic as well as from a technical point of view and apply them purposefully in the operational reality.
The focus is on the following three areas:
Digitization of the individual:
Use or overload of digital technologies, effects of digital transformation on individual attitudes, health and performance as well as dependence and techno-stress in digital working and living environments
The future of work:
Management in the digital age, design of digital work systems, new forms and future of work, digital personnel management, e-recruiting, change management
Digital business models and e-services:
Opportunities, techniques and challenges of digital technologies (e.g. chat bots) for e-services and services
Digitization is at the centre of the chair's research activities.