Semester opening with new module "Data Science: Data Management and Analytics"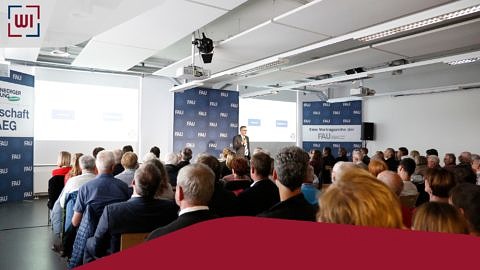 Kicking off the new semester online once again this week, we as the entire chair team miss past semesters that were characterized by face-to-face interaction and on-site teaching. With over 550 students who listened to the newly introduced lecture "Data Science: Data Management and Analytics" live on Zoom today, we would have needed quite a big hall! But of course, we still need to teach online to stop Corona spreading.
The DMA lecture is being offered for the first time this year and is part of the new focus on Digitization and Data Science at WISO at FAU. We are happy to be part of this important movement and to make our contribution to teach the basics of Data Science to students of both Information Systems and Business. Together with all colleagues at the Institute of Information Systems, we want to drive forward the shift to study programs more oriented on digitalization!