Sven Laumer at the KiJuKo of the BLSV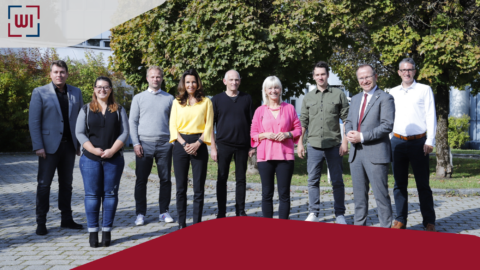 Last Saturday, Prof. Dr. Sven Laumer spoke at the at the Bavarian Children and Youth Sports Conference (KiJuKo), organized by the Bayerische Sportjugend (BSJ) and the Bayerischer Landes-Sportverband e.V. (BLSV).
After a short welcome and introduction, he kicked off the event with a talk on the digital future in sports. He presented 12 theses on the impact of digitalization on (organized) sport and about the opportunities and challenges of digitalization for children and youth sports. While it will remain the main objective to encourage kids to go out and do some sports, he suggested, for example, that clubs should also include e-sports in their offerings. A key point was that education and training in sports will become more digital – as could already be experienced when face-to-face meetings were restricted due to the Corona pandemic. Sven Laumer, therefore, encourages sport associations and clubs to organize themselves more agile and digitally, in order to be prepared for the future.
After his talk, Professor Laumer discussed with Carolina Trautner, Clarissa Käfer, Felix Neureuther, Benny Folkmann, Wolfgang Heyder, Jörg Ammon, Michael Weiß and Saskia Tröller how organised children's and youth sports can grow together sustainably.