Article on digital transformation in HR and recruiting published in the magazine PERSONALFÜHRUNG!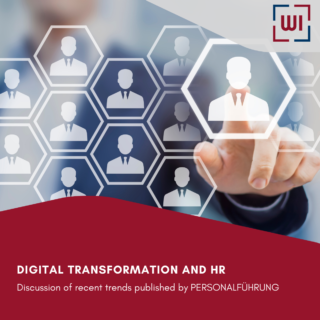 The article "Digital Rekrutieren (digital recruiting)", written by Prof. Dr. Sven Laumer and Prof. Dr. Tim Weitzel, has been published in the current issue (02/21) of the magazine PERSONALFÜHRUNG and deals with the visible progress regarding the digital transformation in HR management and recruiting within the last years.
Furthermore, it addresses how social media has changed the behavior of job seekers when applying for jobs and how tools of digitalization such as chatbots, recommendation systems and selection systems can be used.