Research Retreat in Gößweinstein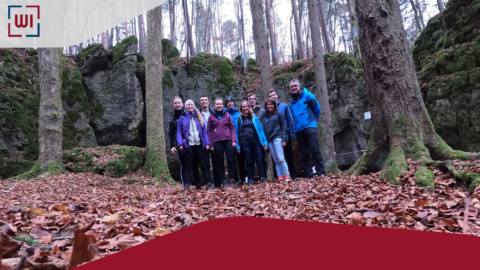 Early November, the Schöller Endowed Chair for Information Systems team went to Gößweinstein in Franconian Switzerland for their first research retreat.
They used the time to learn more about each other's research, talk about strategic topics and discuss how the future of the chair should look like. It was really valuable to get the input of the whole team and share deeper insights into each individual's projects.
Of course, there also was some kind of team-building involved: the team was able to grow even closer together during a hike in the woods of Franconian Switzerland.