David Horneber, M.Sc.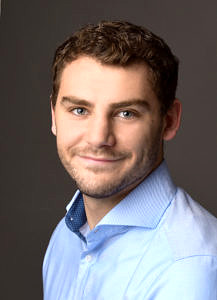 CV
David studied information systems at Ansbach University of Applied Sciences from 2013 to 2017. During his studies, he gained his first practical experience in IT consulting. Apart from this, he completed his bachelor's thesis on the topic of machine learning in cooperation with a consultancy. After finishing his bachelor's degree, David moved to Otto Friedrich University in Bamberg to complete his master's degree in information systems from 2017 to 2019.
Following his studies, David worked for IBM Deutschland GmbH. During his time at IBM, he worked in different international teams and was predominantly involved in data warehousing, data engineering and data analytics. Since April 2021, David has been working as a research assistant at the Schöller Endowed Chair, where he is in charge of the EGHI project. The goal of the project is to develop an AI-based learning assistance system that supports healthy everyday behaviors. In the project, David's research focus is primarily on issues related to ethics and use of digital assistance systems.