Florian J. Meier, M.Sc.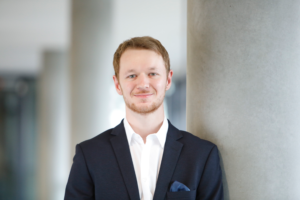 CV
Florian J. Meier studied economics with a focus on Information Systems and International Information Systems at the Friedrich-Alexander-University Erlangen-Nuremberg, as well as Computer Science at the Politecnico di Milano in Milan.
During this time he already gained practical experience in management consulting for family businesses and two start-ups in the field of digital learning materials. The proximity to companies made him aware of the relevance and urgency of research in the field of digital change.
Following the submission of his master's thesis entitled "Which qualifications should you have? Text mining job requirements in the field of computer science" he joined our chair as a research assistant in October 2020. His research focuses on data-driven human resource management and algorithmic discrimination.