Kian Schmalenbach, M.Sc.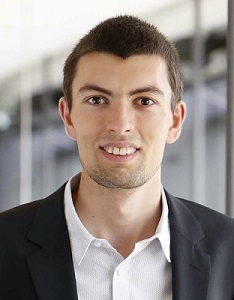 CV
Kian Schmalenbach joined our chair as a research assistant in August 2020 and as a PhD student at the end of 2021. Previously, he completed both his Bachelor's degree in Computer Science with a minor in Economics at the University of Bonn and his Master's degree in International Information Systems at FAU, with distinction. In addition, he gained several years of experience as a student assistant in research, teaching, and student support during his studies, most recently at the Chair of Technical Information Systems at FAU.
In his PhD, Kian Schmalenbach focuses on the social impact of personalized application systems, especially in the context of news and information consumption. He investigates when and why algorithmic personalization leads to undesirable consequences such as filter bubbles, polarization, and misinformation, and what technical or educational measures can be taken to counteract them. He is also head of the project "Realizing Ethically Responsible Information Systems in Strategic Decision Making (REVISE)", which is part of the BMBF's Softwarecampus funding in collaboration with Merck KGaA.
After coordinating the Bachelor's program in Information Systems for two years, Kian Schmalenbach has been the program coordinator of the Master's program International Information Systems (M. Sc.) since the winter semester 2022/23. He also contributes significantly to the teaching activities of the chair, especially in the module Data Science: Data Management and Analytics. In addition, he works as a tutor in the virtual master's degree program VAWI at the universities of Bamberg and Duisburg-Essen and as a lecturer at the Chamber of Industry and Commerce (IHK) in Bayreuth.
For his doctoral project, Kian Schmalenbach receives funding from the Graduate Center of the Bavarian Research Institute for Digital Transformation (bidt), where he is a member of the "Social Media Literacy" working group. He is also an alumnus of the German National Academic Foundation and the Max Weber Program. In addition, he represents the School of Business and Economics in the FAU Doctoral Researchers' Representation Board and is involved in the Network of Doctoral Representatives in Bavaria (LaProBay). In his free time, Kian Schmalenbach performs with the improv theater group "FAUst aufs Auge".
Publications
2023
Schmalenbach K., Brechtelsbauer B., Schötteler S., Laumer S.:
Understanding Information-Limiting Environments in Personalized News Platforms—A Systems Perspective


International Conference on Information Systems (ICIS) 2023

(

Hyderabad, Indien

,

10. December 2023

-

13. December 2023

)
BibTeX: Download
Schmalenbach K., Gengler E., Schötteler S., Laumer S.:
Unraveling Information-Limiting Environments: An Empirical Review of Individual, Social, and Technological Filters in Social Media


18th International Conference on Wirtschaftsinformatik

(

Paderborn

,

18. September 2023

-

21. September 2023

)
In:

Proceedings of the 18th International Conference on Wirtschaftsinformatik

2023


BibTeX: Download
2022
2020
Awards
Kian Schmalenbach

: Hermann-Gutmann-Preis für besondere wissenschaftliche Leistungen (HERMANN GUTMANN STIFTUNG) – 2023