Kian Schmalenbach, B.Sc.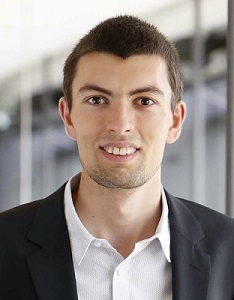 CV
Kian Schmalenbach completed his Bachelor's degree in computer science with a minor in economics at the Rheinische Friedrich-Wilhelms-University Bonn in 2018 with distinction and then started his master's degree in International Information Systems at the Friedrich-Alexander-University Erlangen-Nürnberg, which he is expected to complete in early 2021.
During his studies, he worked for several years at various computer science and information systems chairs in Bonn and Nuremberg as a student assistant, most recently at the Chair of Technical Information Systems. There, he gained early practical experience in university work, especially in the supervision of courses and in the maintenance and further development of university information systems.
Since August 1st, 2020, Kian Schmalenbach has been working for us as a part-time research assistant and is primarily responsible for coordinating the Information Systems Bachelor's program. In addition, he supports our chair in research and teaching activities, including the conception of a new Bachelor's module on data management and analysis.
Kian Schmalenbach holds scholarships from the German National Academic Foundation and the Max Weber Program as well as from the Elite Network Bavaria. In his free time, he performs with the university improvisation theater group FAUst aufs Auge.