Kian Schmalenbach, M.Sc.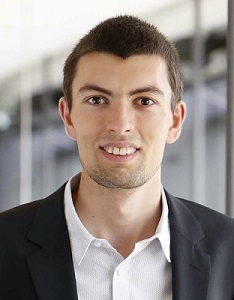 CV
After his Bachelor's degree in Computer Science with a minor in Economics at the University of Bonn, Kian Schmalenbach completed his Master's degree in International Information Systems at FAU with distinction in spring 2021 and has been a doctoral student at our chair since then.
Already during his studies, he worked for several years as a student assistant at different Computer Science and Information Systems chairs in Bonn and Nuremberg, before he became a research assistant at our chair in August 2020. This way, he has gained practical experience in university operations at an early stage, especially in setting up and supervising courses and in maintaining and developing university information systems.
In his research work, he investigates the opportunities and risks of using data-driven application systems in a business and social context. In addition, he is responsible for coordinating the Information Systems Masters's program and he supports our chair by creating and supervising courses and as IT representative.
Kian Schmalenbach is alumnus of the German National Academic Foundation and the Max Weber Program as well as the Elite Network Bavaria. In his free time, he performs with the university improvisation theater group FAUst aufs Auge.