Tina Wölfl, M.Sc.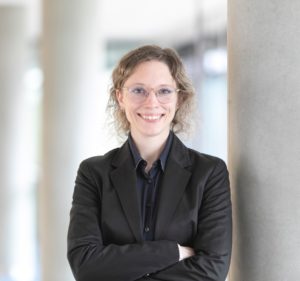 CV
Tina Wölfl, born in 1987, married and mom of two children (2008 + 2010), studied part-time B.A. Human Resource Management at the IUBH in distance learning from mid-2015 until the end of 2019. She completed the Business Education Certificate Program A or B (second subject Business Information Systems) at FAU from October 2019 to September 2020. From 2020 – 2022, she also studied full-time at FAU M.Sc. Business Education with second subject Business Informatics.
The gateway to her studies was opened by her third educational path. In 2014, she completed the advanced training to become a certified business administrator (IHK). She then passed the trainer aptitude test. Already in October 2011, she opened her own business with online store, which she successfully managed until the end of 2019. In addition, she was for many years for various clients in the field of service and quality management on the road. From October 2014 to October 2020, she worked, first as a freelance lecturer and later as an educational assistant, for an educational organization. As a student assistant, she supported the chair in teaching from mid-October 2021 to mid-May 2022, especially in the module electronic Human Resource Management. Since mid-May 2022, she has been working at the chair as a research assistant. Her focus is in particular on AI skills, be it in education or in the world of work. She also deals with ChatGPT and other AI-based systems.
She is also particularly interested in personnel recruiting and the use of digitalization in human resource management. In her seminar paper (Bachelor) she therefore examined "Social Media Recruiting via facebook in comparison to newspaper annouce – advantages, disadvantages, chances and risks". Her bachelor thesis focused on "Opportunities for companies to hire young unqualified applicants." Her master thesis ("Mobile Recruiting with Chatbots – Analysis of the User Experience of Generation Z") joins her special interest.
During her studies, she was a scholarship recipient of the Foundation for the Professionally Gifted. Due to her professional background, Tina is active in some examination committees of the IHK Regensburg.