Welcome, Beatrice Daub!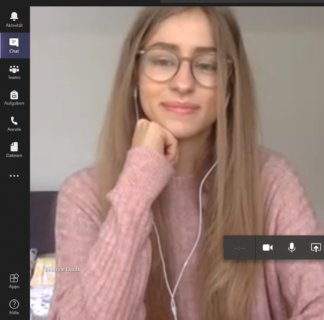 Since 01 May 2020 Beatrice is part of the Schöller endowed chair team. Beatrice is studying International Business Studies at FAU and will support the chair as a student assistant. Due to the Corona Pandemic and the corresponding #workathome, #FAUdespiteCorona and #virtualwiso2020 strategies, onboarding today took place virtually.
We are happy to welcome Beatrice to the team and look forward to a successful cooperation.