Welcome, Debora Veh!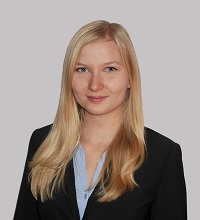 Since 15 January 2021, Debora is part of the Schöller Endowed Chair team. Debora holds a Bachelor's degree in Business with focus on Information Systems and is studying Information Systems as major since this semester. She will support the Chair's research and teaching activities in the field of People Analytics as a student assistant and she will also provide assistance to the Information Systems study program coordinators.
We are pleased to welcome Debora to the team and look forward to a successful cooperation.